A tropical palm tree leans out over the white sand beach and turquoise Caribbean Sea. This isolated island beach is a great spot for a romantic holiday vacation.
Photo by Devon Stephens, Roatan Photography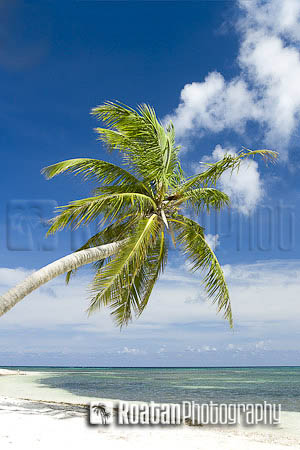 This image and many more can be licensed as stock photos here. Roatan Photography also provides customized commercial photography to suit your advertising needs.