Two technical scuba divers prepare for a dive by checking equipment and going over dive plan. Tec dive gear contains a pair of double tanks filled with TRIMIX gas to safely allow deeper dives. Monty provides instruction for PADI tech diver certification allowing recreational divers to take dives to the next level.
Photo by Devon Stephens, Roatan Photography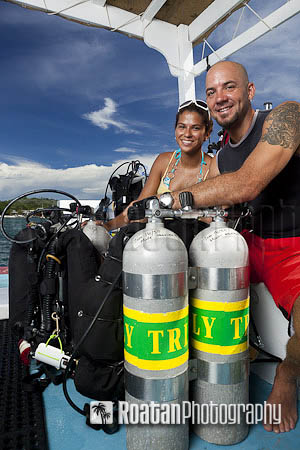 This image and many more can be licensed as stock photos here. Roatan Photography also provides customized commercial photography to suit your advertising needs.